WiFi
Available throughout the apartment complex
Parking
Free parking option (no pre-booking possible)
Parking garage
Parking garage option for an extra charge
Swimming pools
Indoor connection between apartments and the Spa Centre (30-50% discount on Wellness & Spa)
Children's play area
Indoors and outdoors, free of charge
Flat-screen TV
Flat-screen TV with cable TV channels
4 A la carte restarants
There are 4 a la carte restaurants available within the complex (up to 10% discount on restaurant services)
Infants
Upon request and free of charge, the following is available for infants: baby cots, feeding chairs, potties
French balcony / view of the mountain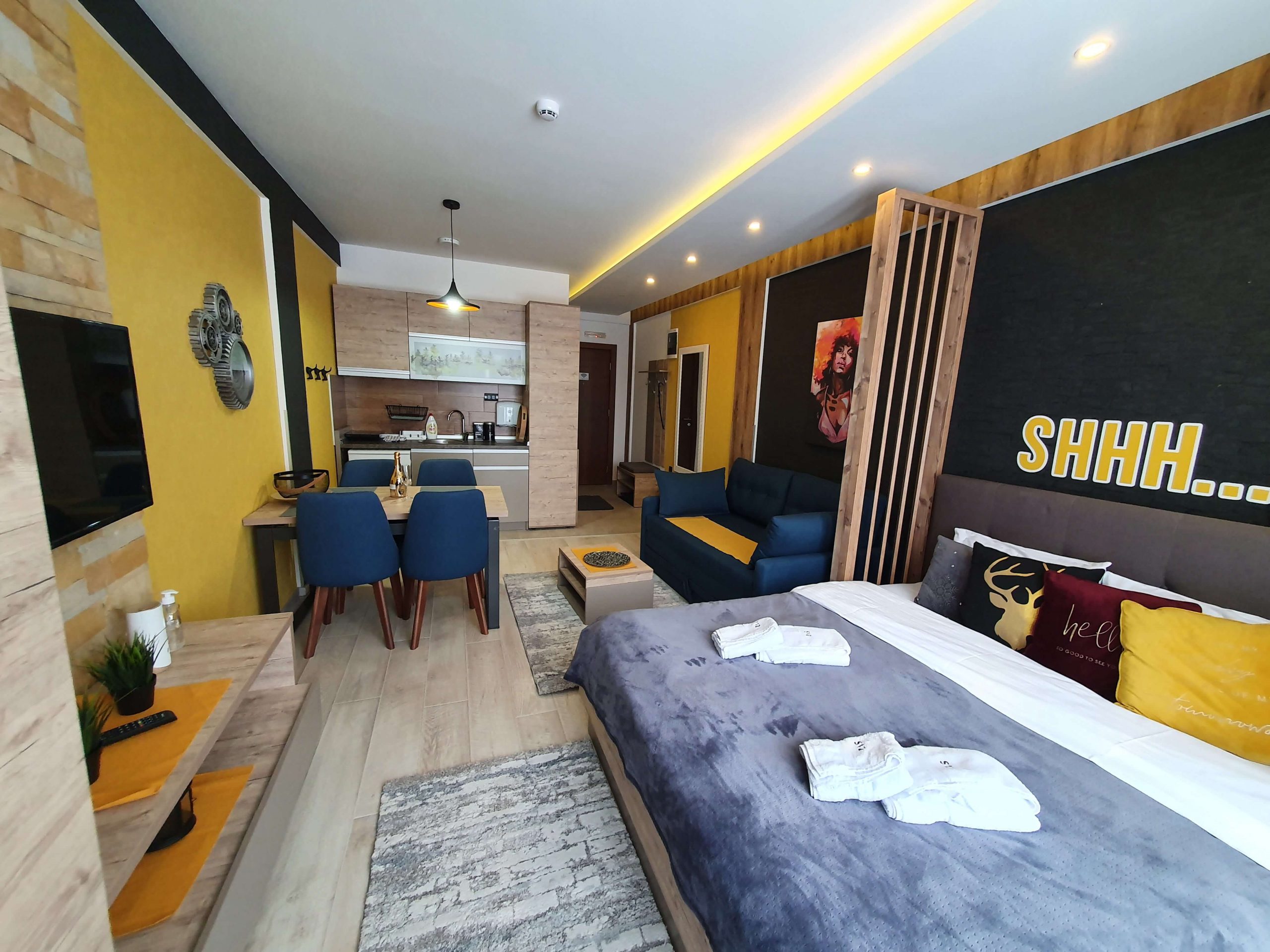 I am delighted with our hostess. She is extremely kind and forthcoming. The apartment is fully-equipped, comfortable, clean, at a good location.
Spacious and clean rooms, magnificent view, landlords always available for cooperation, Spa Centre for relaxation and recreation… all in all, it's ten out of ten.
New, cosy accommodation, comfortable, warm, highly recommended. Restaurant with excellent food on the ground floor.
Location
Our address is 35 Stefana Prvovenčanog, Vikend Naselje, Kopaonik  
We are located along the Kopaonik – Raška main road, 6km away from the centre of Kopaonik (Konaci), 3.9km away from the closest ski lift Sunčana Dolina (Sun Valley).